Build a positive consent
experience
The one that complies with the law, the one that offers real choices to your visitors, the one that creates preference for your brand.
And yes! We're compliant.
You are in good company
pmu

jacadi

operadeparis

century21

aigle

backmarket

ornikar

payfit
5+ Billions
Consents proof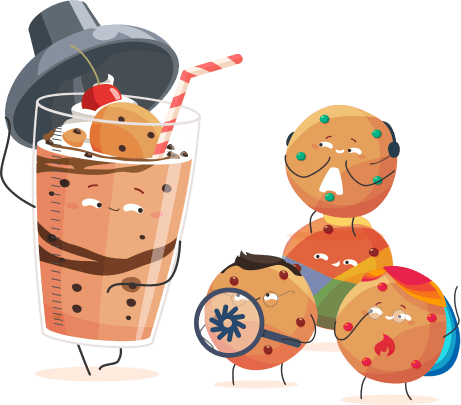 Is my site compliant?
We can automatically assess the level of compliance of your widget configuration with our cookie scanner.
Discover our products
Terms
Terms, the secret recipe for creating the most appetizing T&Cs
What would you say to transforming the famous hypocritical checkbox "I accept the T&Cs" into a memorable experience in the service of your brand?
Limit disputes with contract version tracking

Insert your documents directly into our widget and update them with a single click

Compatible with PrestaShop, WooCommerce, Magento, Shopify, OpenCart, WiziShop, and more.
The main advantage lies in the easy integration of Axeptio, whatever the website. Quick to set up and ideal for all those who have not quite anticipated GDPR.
A nice tool that will enable resellers to easily integrate GDPR requirements in their client's projects.
Fabien Berthoux
BlogDuWebdesign
I love Axeptio because it enables a transparent Marketing: you can explain which cookies you use and your visitor can choose cookie by cookie which one he/she accepts or not. UI is fun, overall great experience!
User friendliness. For the customer, by making sure the popup isn't annoying and too intrusive. But also for us to set up and adjust, as the cookies on the websites are always evolving.
Simplicity, speed of integration and price.
Total conformity with GDPR regulation is the main criteria, we were also looking for a customizable solution, and something that would be easy to implement and to maintain.
We mainly identified 3 criteria: (1) Simplicity, (2) User experience, and (3) Pricing.
Compliance with law, simplicity, look & feel, Price!
Efficiency, effectiveness and impact